Spanish Worship
Our Spanish Worship Service is held during our morning worship service at 10:40 a.m.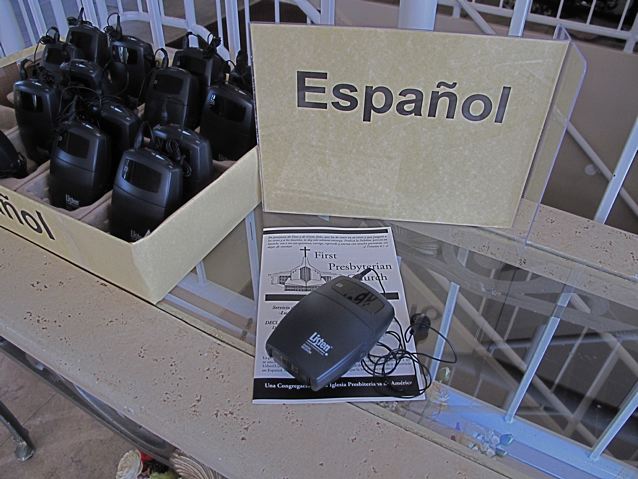 If you need a translation device during the worship service, they can be found in the narthex before the morning worship begins.
Please feel free to move to the Cafeteria before the morning sermon to hear a sermon delivered in Spanish by Pastor Pablo.
Spanish Sunday School Classes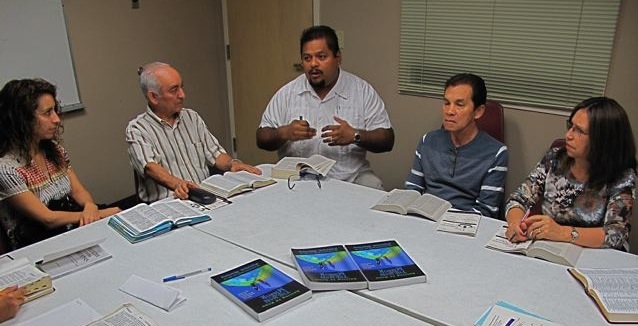 Biblical Marriage "El Amor que no se apaga"

The book of Philippians encourages believers to grow in their faith, and it promises that God will complete the work He began in us (Philippians 1:6). In this discipleship class we will discover how to grow in our faith.
El libro de filipenses nos anima al pueblo de Dios a crecer en la fe y promete que Dios completará la obra que empezó en nosotros (Filipenses 1:6).
En este estudio bíblico de dicipulado descubriremos como crecer en la fe.
Room 146D

Taught by Pastor Pablo Toledo
English As A Second Language (ESL)
Those seeking extra practice in English are invited to join us on Sunday mornings as we study the book of Mark and use the scriptures to expand vocabulary and improve language comprehension. All levels of English proficiency are welcome to attend.
All Levels Welcome! Room 145D

Taught by Tim Vertz
Wednesday Night

Study of Jonah ESL Women's Study
Room 145D

Friday Night

Grupo de Oracion (Spanish Prayer Group)
Friday Nights Off Campus

For more information about our Spanish Sunday worship, please contact the church at 954-752-3030.