Music Series
We offer our regular music series to inspire faith, reverence, and joy in our FPC family and local friends, using music to move hearts. We share the musical gifts of our own congregation and invite outside artists to perform music both from our own faith heritage as well as from our world culure. It is our sincere hope, that through these concerts, we are able to introduce our community to our church family, to the gift of music from God, and to God himself through our work. We want to share the joy that we have in Christ. Although a love offering is usually accepted, the concerts in each series are free and open to the public - a gift from our congregation to our community.
Our Upcoming Musical Performances
Choir Hymn Festival
Saturday, October 20, 2012, at 8 p.m.
Our Choir Hymn Festival should prove to be a truly magnificent event, featuring the combined choirs of area churches performing major choral works and enhancing the congregational singing of the great hymns of faith. Each local choir will be featured under the direction of their respective directors, while Dr. John Wilson and Mr. John Moore will direct the combined choirs. Featured combined works include: Gloria by Randal Bass, Triumphal March by Giuseppe Verdi, I Was Glad by Charles Parry, and the spiritual Deep River by John Moore. Organist Samuel Metzger will perform Organ Concerto No. 5 by G.F. Handel, and all will be accompanied by the FPC Sanctuary Orchestra.
Sing Gloria
Sunday, November 25, 2012, at 7 p.m.
The Gloria, one of the oldest hymns in Christianity, has been set to music by some of the world's greatest composers throughout the centuries. This concert features several settings of Gloria, by Antonio Vivaldi, W.A. Mozart, Haydn, Bass, and Rutter. Bass-Baritone, Craig Colclough, who sang the role of Elijah in last season's Elijah, by Felix Medelsohn, will sing arias from J.S. Bach's Christmas Oratorio.
The Spirit of Christmas
Saturday, December 15, 2012, at 7 p.m.
Last year's Spirit of Christmas was a resounding success, featuring traditional Christmas music from both the secular and sacred tradition. The concert features adult and youth choirs, soloists, bell choir, orchestra, organ, and narration. Our special guess are The New Young Patriots, who will help us celebrate the season, as well as "the reason for the season"- God's greatest gift, His Son, Jesus. Don't miss the seasonal spectacular!
Talent Show
Saturday, February 9, 2013, at 2 p.m.
Barbeque lunch at 12 p.m.

FPC's Got Talent! This is a church-wide and community celebration of talent featuring music, comedy, dance, and drama. The entire event will begin with a delicious barbeque lunch. There's even a prize for the winner!
Auditions will be held on consecutive Saturdays: January 5 and 12. Please make reservations for either an audition or for dinner by e-mail to CJ at !
Easter Concert
Sunday, March 24, 2013, at 7 p.m.
Please join us as we enter into Holy Week, with a special concert focused on the Passion of Christ that culminates in a celebration of His resurrection. Among the highlights of ths concert is Ludwig von Beethoven's Ode to Joy, from the finale of his Symphony No. 9. Choir, soloists, orchestra, bells, and organ all combine in this multi-media reflection on the death and resurrection of our Lord, Jesus Christ.
Children's Musical
Friday, May 10, 2013, at 7 p.m.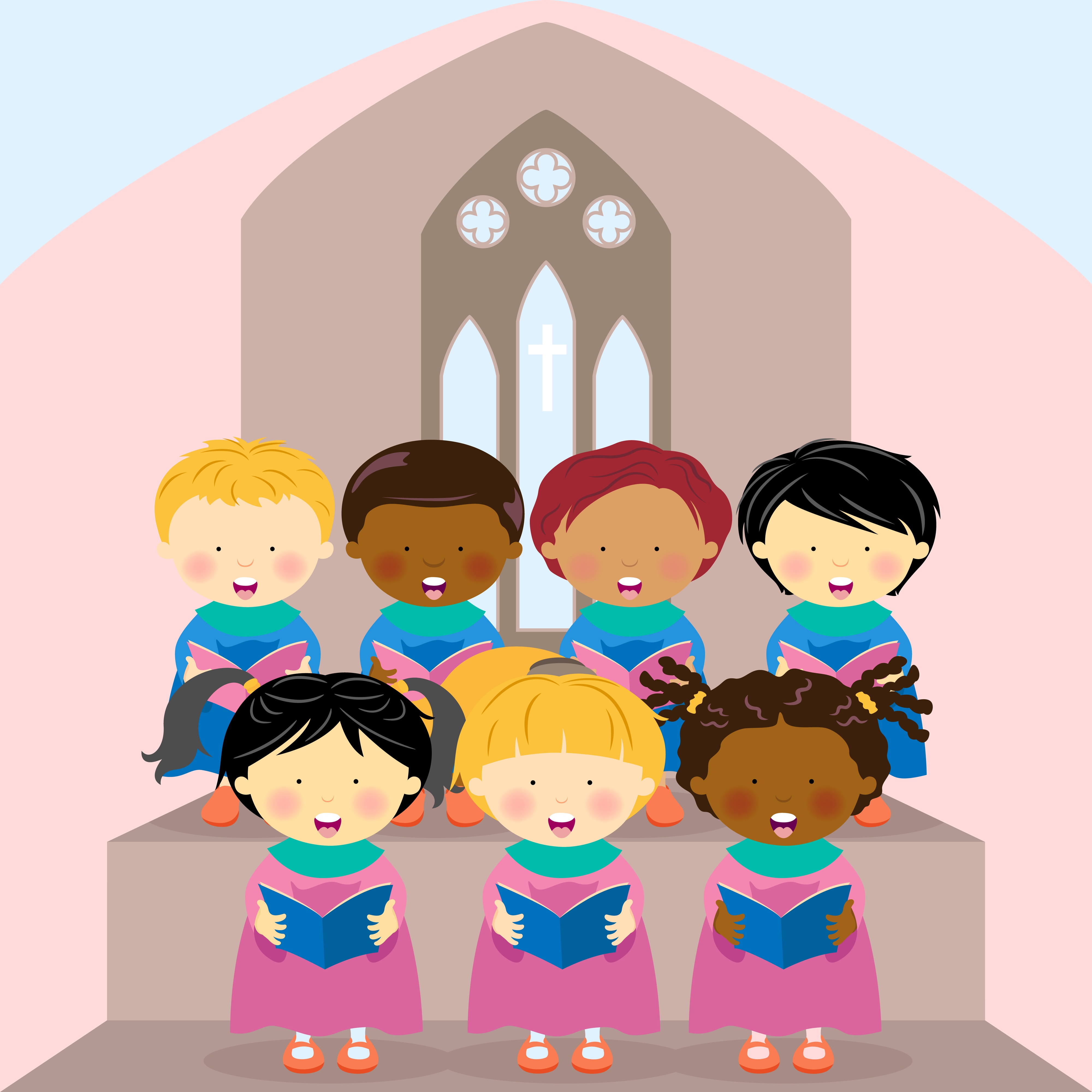 Our Children's Choir performs Babble at Babel, a musical by Trilby Jordan and Albert Zabel Jr. This musical Focuses on the events of Genesis Chapter 11- the building of the Tower of Babel. It seems that the people of those ancient days were much like the people of today. They thought they could reach heaven without God! Come and learn once again how it is not we who ascend to God, but God who has descended to us by sending us His Son, Jesus Christ. The musical features a full cast, choir, pit band, lighting, and choreography.
An Evening with John Moore
Friday, May 31, 2013, at 7 p.m.
Once again we feature our Minister of Music and professional trumpeter, John Moore, as we close our 2012-2013 Music Series. The concert features the Sanctuary Choir, soloists, orchestra, organ, and this year a special arrangement for trumpet and bell choir, featuring our Sactuary Bells. The concert features a variety of musical styles from baroque and classical, to jazz and contemporary. There's something for everyone! Please join us in this grand finale to this tear's FPC Music Series.
Our 2011-2012 Music Series
9/11 Tribute Concert
Sunday, September 11, 2011 at 7 p.m.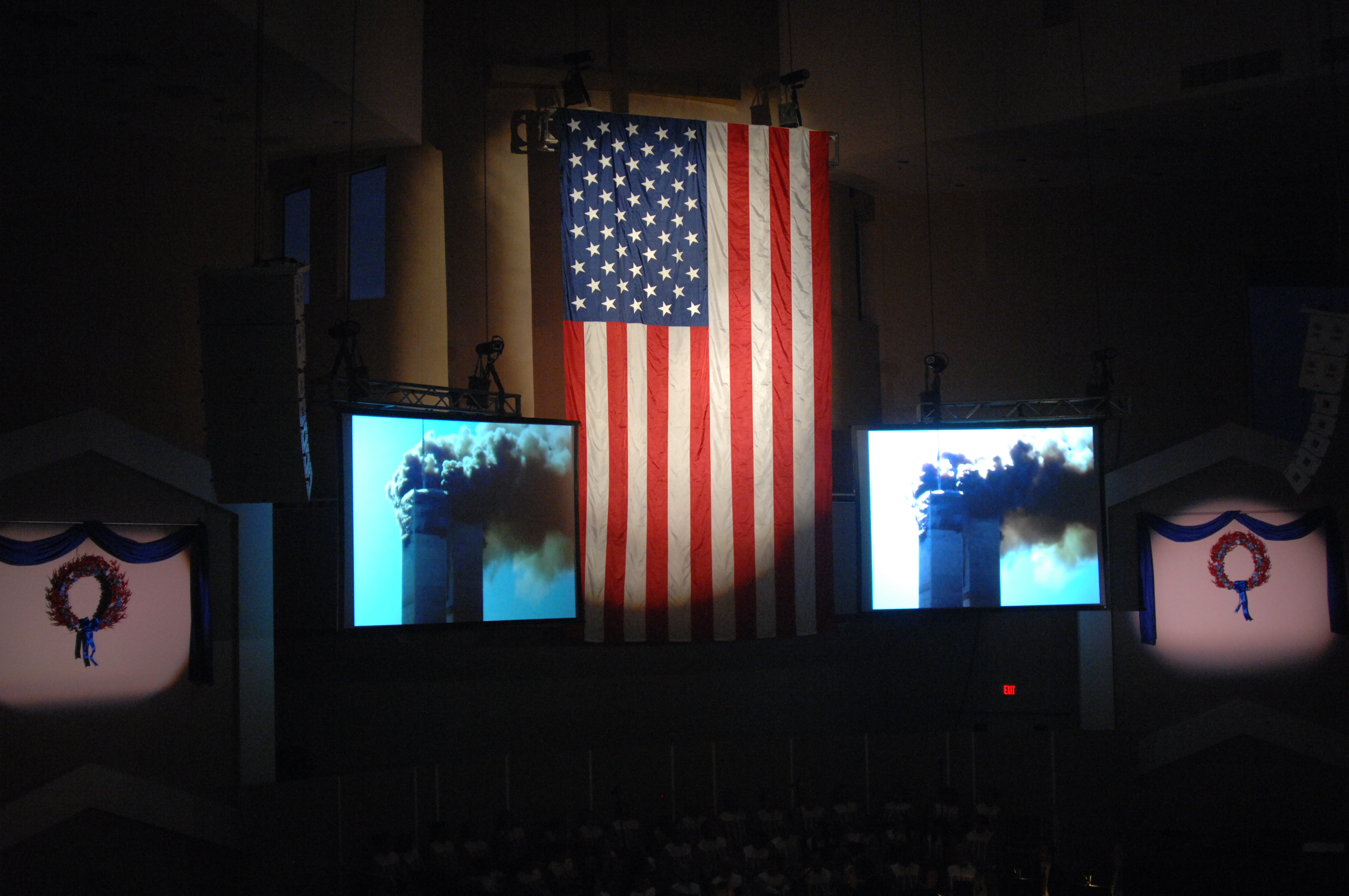 We open our new FPC Music Series with a 9/11 Tribute Concert. This Tribute Concert is designed so that our church family and surrounding community may remember and reflect on the events that occurred on that fateful day. Combining special music and powerful visual images, this concert is a great opportunity to remember those who fell, to honor those who served, and give thanks to God for His protection and grace. Our special guests are The New Young Patriots and Sheriff Al Lamberti.
Lucia Parker
Saturday, October 8, 2011 at 7 p.m.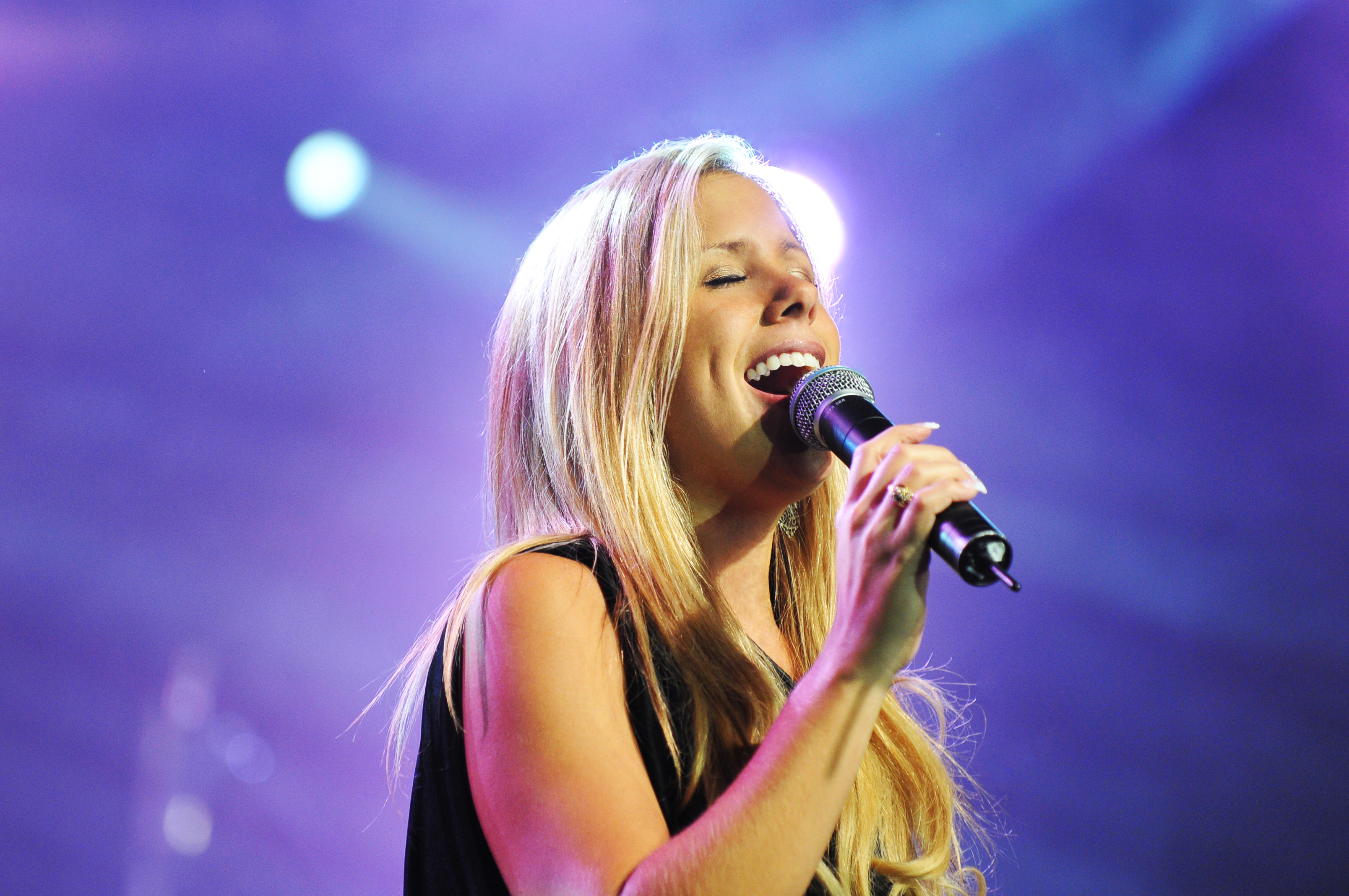 As a part of outreach to our multicultural community, we are presenting Lucia Parker in concert. Lucia Parker is truly a 'Light Bulb' for Jesus! Her love and passion for Christ have made her one of the best-loved new Worship Artists in Christian Music; already receiving many international awards, Latin Grammy and Dove Award nominations. Lucia is fluent in both English and Spanish, bringing a rich multi-cultural style to her music. Lucia has had a passion and a calling to lead people into God's presence with her music – she loves to inspire people from all generations and cultures to unite and worship the Lord together.
Messiah
Sunday, November 27, 2011 at 7 p.m.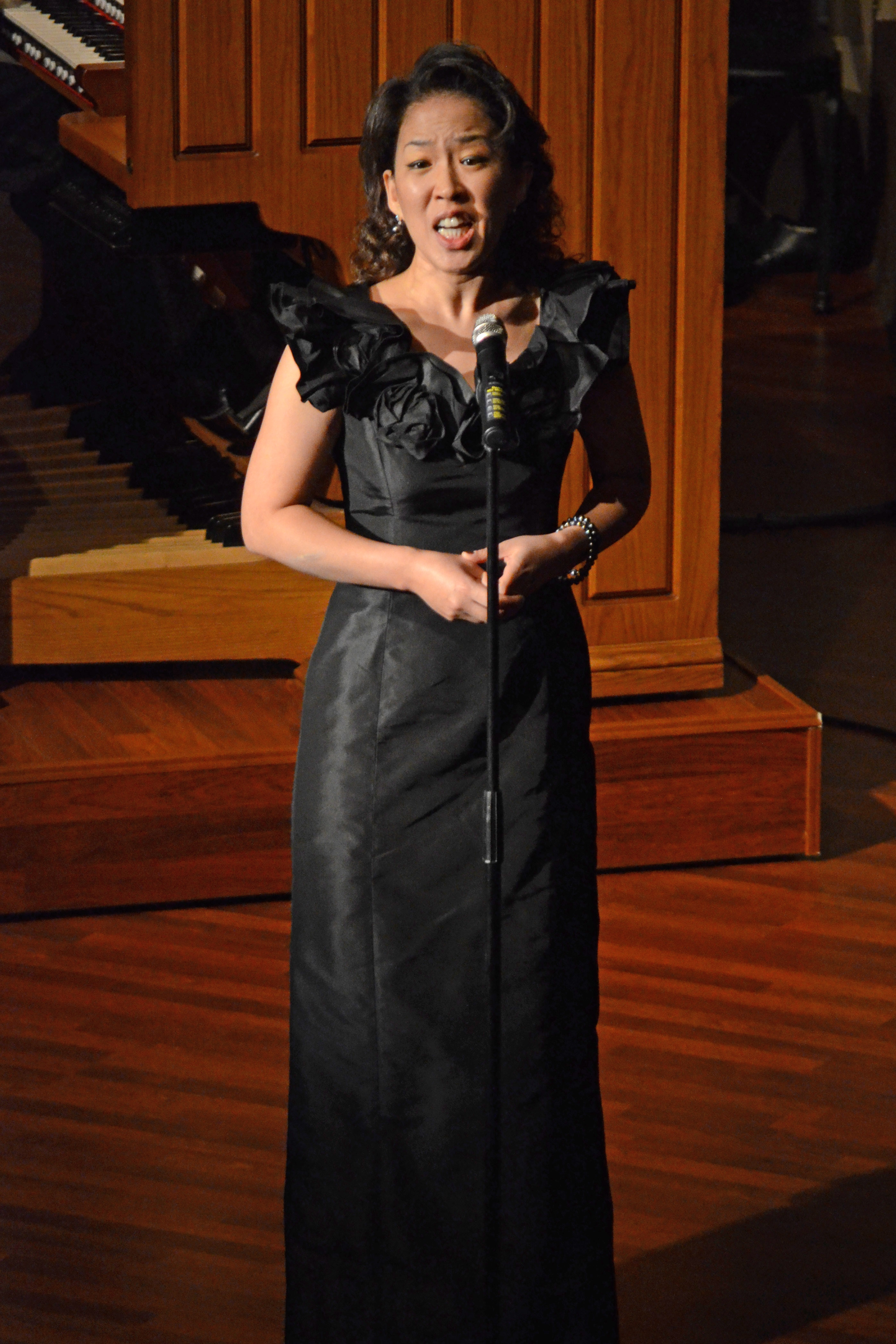 Messiah is the most popular and beloved sacred oratorio ever written. We begin our Advent Season with Handel's masterpiece, involving our Concert Choir, orchestra, and soloists in a performance of the complete Messiah. Don't miss this great start to your Christmas Season!
The Spirit of Christmas
Saturday, December 10, 2011 at 7 p.m.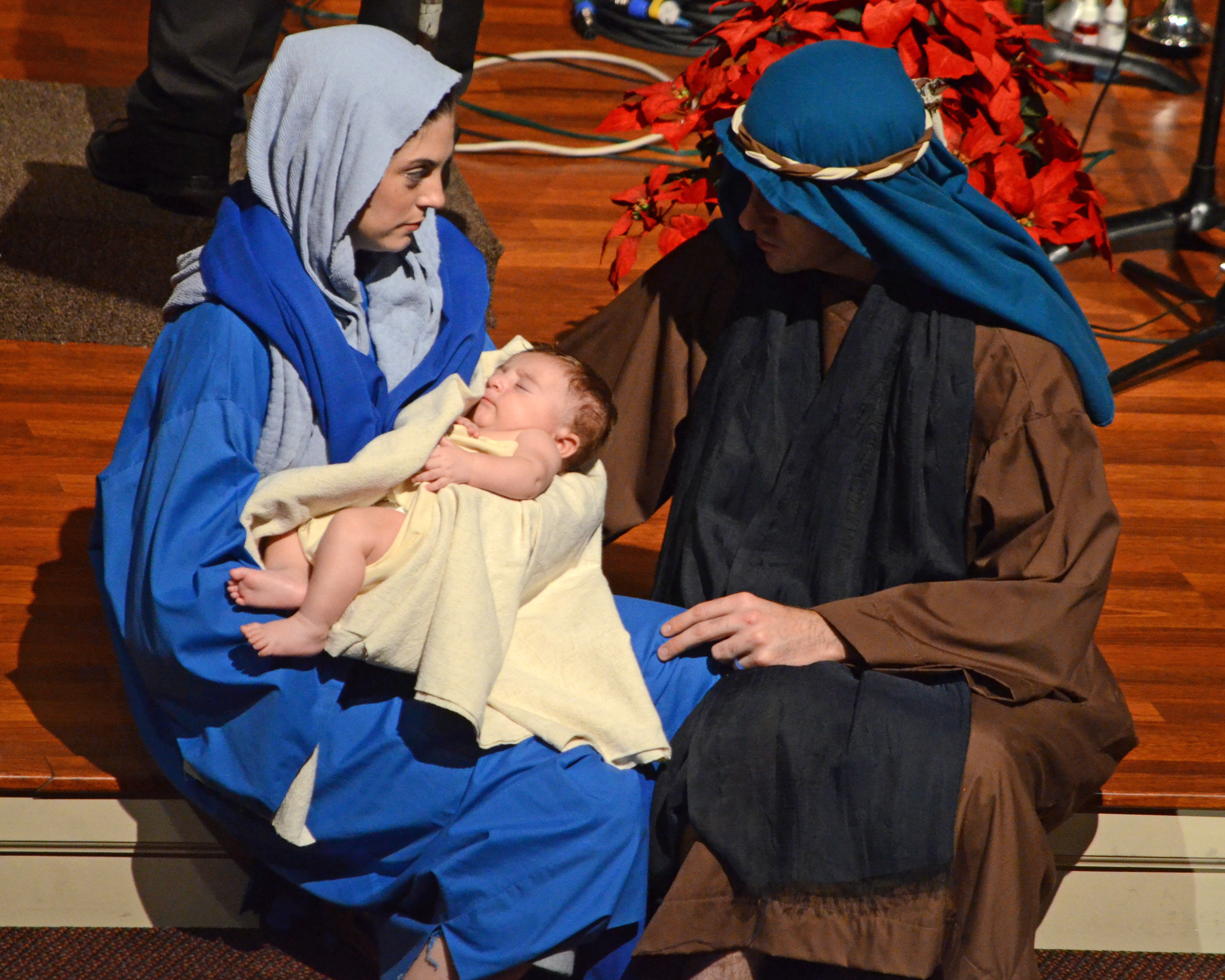 Photo Gallery here!
The Spirit of Christmas is an old fashioned concert celebrating the Christmas Season, and features traditional Christmas music - both secular and sacred. With adult and youth choirs, soloists, bell choir, orchestra, organ and narration, we will celebrate the season and the "reason for the season" – God's greatest gift to us, Jesus, His Son. Don't miss what is sure to be a favorite in our FPC Music Series!
Organ Dedication Concert
Sunday, February 5, 2012 at 7 p.m.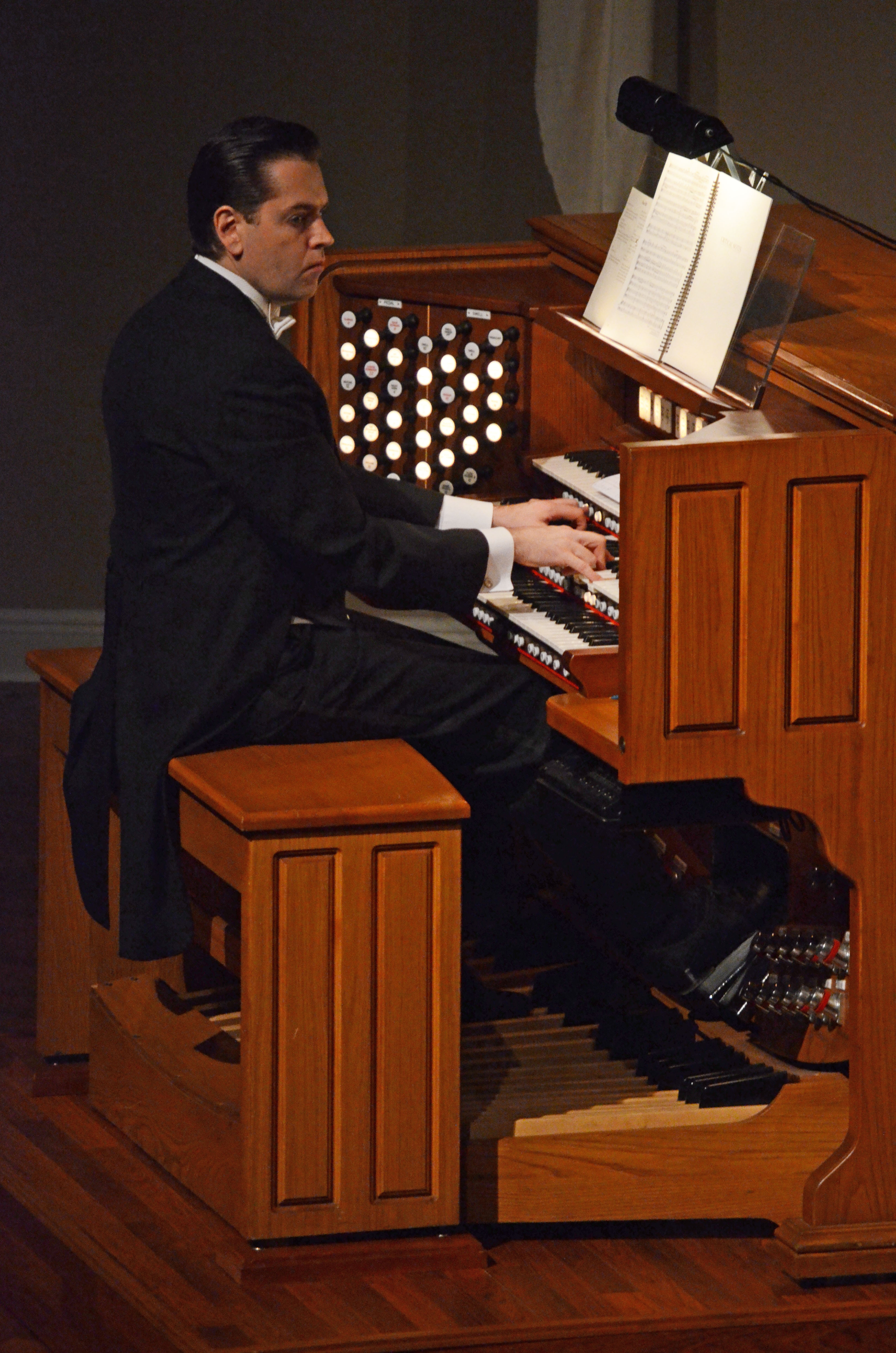 You won't want to miss this celebration of God's provision of our new organ, recently installed in our beautiful sanctuary. Special guest organists, Samuel Metzger, Dr. John Wilson, and Lisa Wilson will unite with our own instrumentalists, Concert Choir and brass, in a festive concert of praise and thanksgiving. You will be enthralled at the majestic sounds of our new "king of instruments!"
Mendelssohn's Elijah
Sunday, April 1, 2012 at 7:00 p.m.
Craig Colclough, Bass-Baritone as Elijah in this Sacred Oratorio with Soloists, Sanctuary Concert Choir, and Orchestra.
Craig Colclough has been a guest artist with the Pacific Repertory Opera, the Performance Riverside Civic Light Opera, the Redlands Civic Light Opera, the Los Angeles Opera, Florida Grand Opera and the Wolf Trap Opera. He also performed as a soloist with the Israeli Symphony Orchestra, the California Philharmonic and the Redlands Symphony. He has recorded at Capitol Records in Los Angeles and Abbey Road Studios in London.
Elijah has long been considered Mendelssohn's masterpiece, the greatest oratorio created during the 19th century. Elijah is one of the greatest masterpieces of the vocal literature, a work that transcends theology and denomination.
"It is a great honor to sing the role of Elijah, both as a musician and as a Christian. Mendelssohn has given us a true spiritual gift in his setting of this story and to be a vehicle for such a retelling is both humbling and exhilarating at the same time. It is also my great pleasure singing with the First Presbyterian Church of Margate's Concert Choir... Performing a sacred work with a Presbyterian congregation is a kind of homecoming for me and I sincerely look forward to an evening together of sharing God's word through this rich and dramatic music. I hope to see you there." ~Craig Colclough
An Evening with John Moore
Sunday, May 20, 2012 at 7:00 p.m.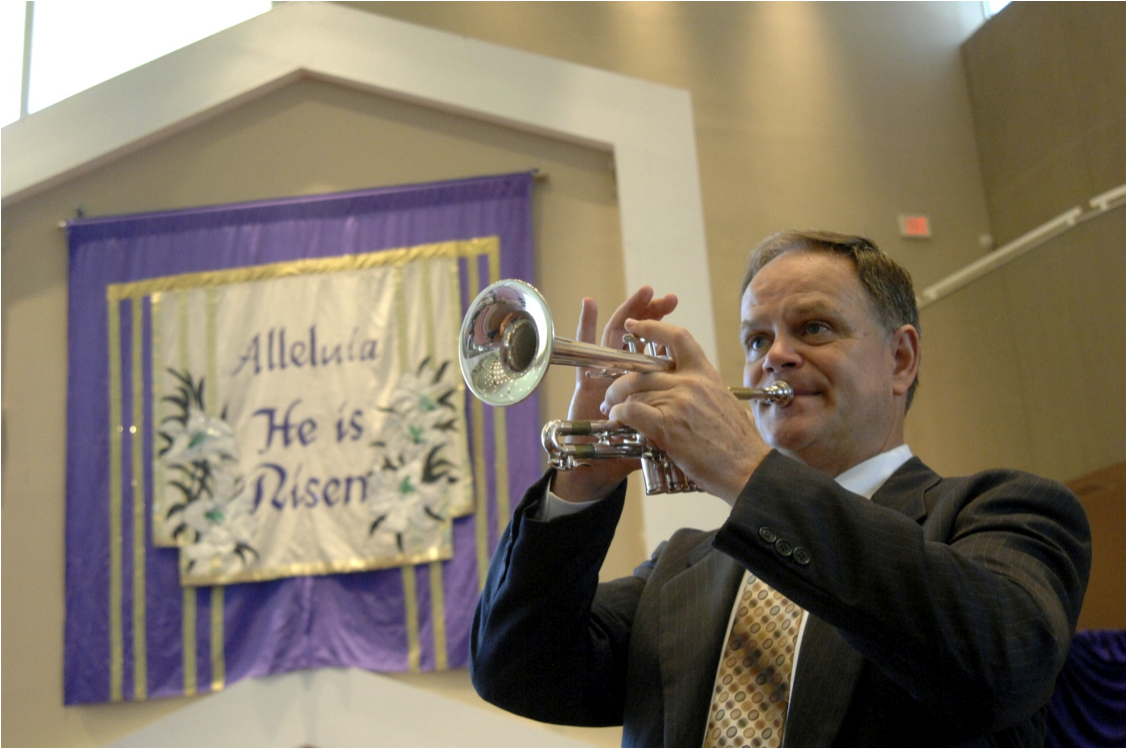 We end our 2011-2012 Music Series by featuring our Minister of Music, and professional trumpeter, John Moore. Last year's Evening with Jon Moore was a glorious concert that ended with a standing ovation! This year, he will invite more of his friends to join our choir, soloists, organist and instrumentalists in a concert featuring traditional, ethnic, and jazz music. This is a concert everyone can enjoy. Please join us for this festive conclusion to this season's FPC Music series.

If you would like to help us extend this ministry to our community, your prayers and your financial and/or volunteer support would be greatly appreciated. For more information on how you can help, please e-mail John Moore, Minister of Music, at or call the church office at (954) 752-3030.